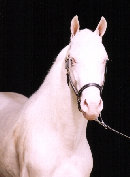 2013 Stud Fee $800 lfg /NonMorgan mares $650
And this fee INCLUDES the first collection of semen!

Multi mare discounts also available
You are Guaranteed a single dilute, PALOMINO, BUCKSKIN or SMOKEY BLACK foal
when breeding a bay mare and GUARANTEED a PALOMINO when breeding a chestnut mare!

ALL colors of mares accepted for breeding including. Black mares have a 50% possibilty of producing a "smokey black" which genetically carries a single dilute gene, like a palomino or buckskin, but it is not expressed, but can be passed on to that resulting foals babies. If your bay mare has a smokey black foal, you will be entitiled to a rebreed at half price.
Please write me for more info.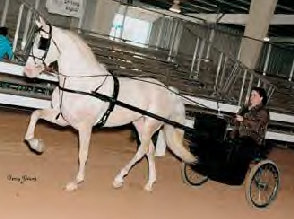 This is what the "Buzz" is all about!
This photo was taken his FIRST time off the farm!
He made history as the first CREMELLO to be shown in hand and harness at a Class A Morgan Show!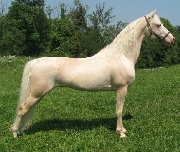 Photo of Buzz taken by Laura Behning on a trip to Ohio in 2004.
It is a known fact that a stallion is only as good
as the foals he produces...

So take a look at what he is producing
and YOU be the judge.....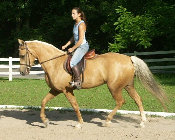 SOLD
MEMC Tinseltown x Shatona's Empress
photo by Terry Young

SFG Infinity And Beyond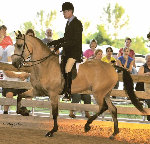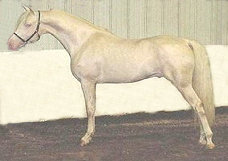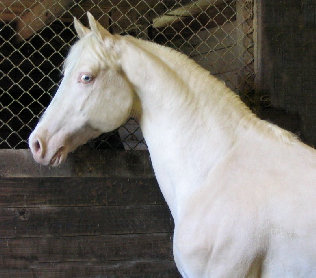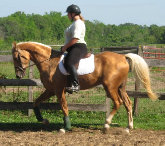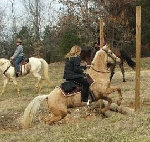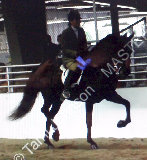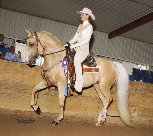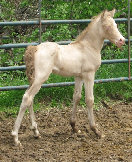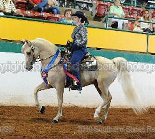 RESERVE NATIONAL CHAMPION!
SOLD
SOLD
SOLD
FOR SALE
SOLD
SOLD
SOLD
SOLD
We would also like to share some interesting statistics about his foal crops..

2004- Two fillies and two colts

2005- Five fillies and five colts

2006- Five fillies and five colts

And even more interesting are the colors of those foals...

Two SMOKEY BLACKS, 1 filly and 1 colt, both born in 2005.

Eight PALOMINO fillies and Eight PALOMINO colts.

Three BUCKSKIN fillies and three BUCKSKIN colts.

Isn't this amazing?

Not only was he even with colts verses fillies, he was even with colors and gender as well!

In 2007, Buzz had 11 foals, 8 palominos (6 fillies/2 colts),
3 buckskins (2 fillies/1 colt), totaling 8 fillies and 3 colts for the year.

As of 2013, he has 45 FOALS, with 26 fillies and 19 colts,
29 of which are palomino, 12 buckskin, 2 smokey black, 1 cremello & 1 perlino.
Now to introduce you to their SIRE....
SFG Infinity And Beyond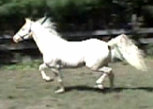 And if you would like to SEE Buzz and his foals for yourself, please email or call me and I will be glad to send you a promotional DVD along with pictures and papers!
Patty at Promised Land Farm
416.1393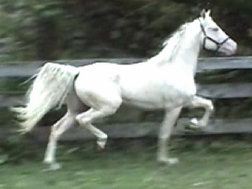 This photo
taken April 2006.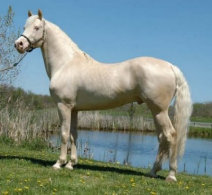 Laura Behning photo 2007

SOLD

SOLD

SOLD
SOLD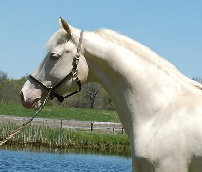 SOLD
ALSO included with each collection, is a DETAILED evaluation showing the number of sperm, motility, type of extender, everything you WANT and NEED to know!
We know of VERY FEW Morgan stallion managers who include this information with their stallions collections, let alone will so freely share this information with mare owners. We provide the highest quality experience we can for each and every mare owner! WE want YOUR mare pregnant as badly as you do!
Laura Behning photo 2007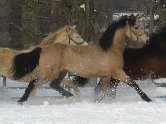 SOLD
light plate and barefoot behind!
Photo taken July 2008 at 7 years old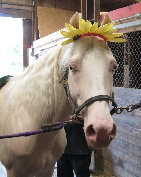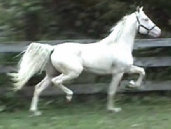 Saddle pics spring 09
July 2009
Jubilee Regional
Res JR CHAMPION!
Sport In Hand Champion
Mare Oregon Classic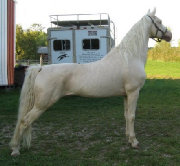 September 2009
SOUTHERN STATES Regional
JR CHAMPION!
SOLD
2008 FOALS!
2009 FOALS!
2010 FOALS!
SOLD
2001 Cremello Morgan Stallion with blaze, two hind stockings and front coronet
Standing 15.1+ hands
Sire of CHAMPIONS..............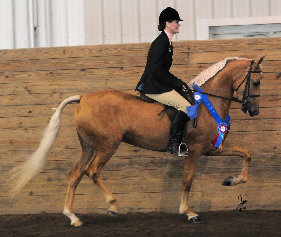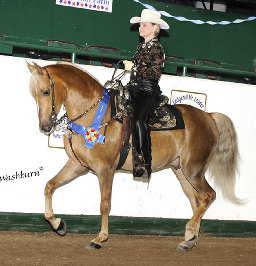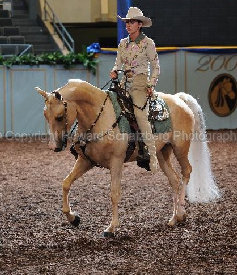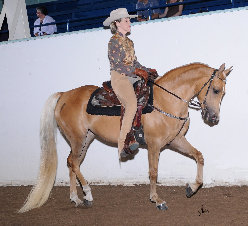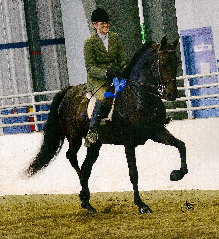 PL Be Glorified
Buckeye Challenge Jr Champion Hunter
3 Yr Old Hunter
Novice Hunter
Guha's Gold N Romeo
Southern States Jr Champion Western
Mid A Jr Champion Western
New England Jr Champion Western
PL Realms Of Glory
North Star Jr Champion Western
Jubliee Regional Res Jr Champion Western
Rosedust Endless Summer
KYOVA Champion Western Pleasure
Buckeye Challenge Jr Champion Western
Grand National Res Champion 3 Yr Old Western Mare
PL Dancing With Angels
2009 & 2010
Oregon Classic Champion Sport Mare In Hand
Wins in Western Pleasure
Kinzu Kelsa
WNY 1st Hunter Pleasure
Penn Ohio 1st Hunter Pleasure

SOLD
Ask any owner
or trainer of a
Buzz kid
and
they will tell you
the same things..

"the smartest horse
I've ever trained"

"such a sweetheart"

"so easy to work with"

"loves to work"

"very willing"

"correct and balanced mover"

"kind and sensative"

"talented"

"quick on their feet"

"strong motor"

"loyal"

"not spooky or silly"

"will try anything you ask"

"big hearted"

"great legs and feet"

"not a mean bone in her body"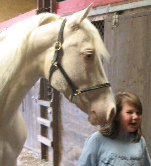 The "secrets" out...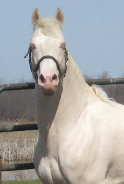 2011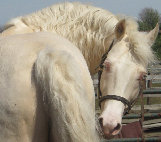 March 2011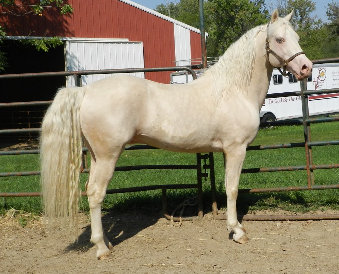 Photo taken September 2012 at 11 years old