PL Class In Brass
Buckskin GELDING
foaled April 4,2001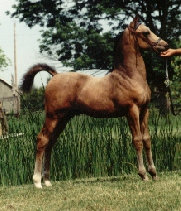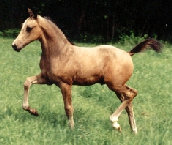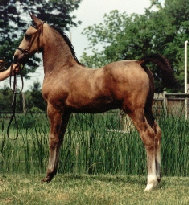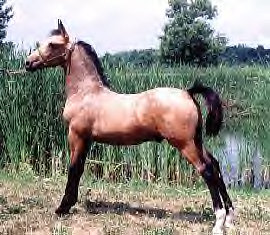 Brass at 4 months.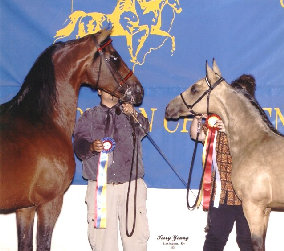 Guaranteed,
the first BUCKSKIN to do that!!!
2002

GRAND CHAMPION STALLION
KYOVA Morgan Show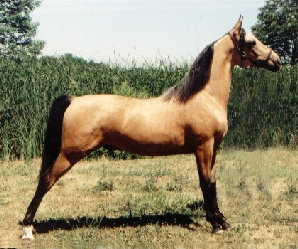 Picture taken July 11,2002 as a yearling.
OHIO STATE FAIR
RESERVE GRAND CHAMPION STALLION
Candids from the WORLD CHAMPIONSHIP SHOW
in Oklahoma City, in October 2002.
Sail On Command and PL Class In Brass
winning GRAND CHAMPION and
RESERVE CHAMPION
IN HAND STALLIONS
at the Buckeye Morgan Challenge
in September 2001.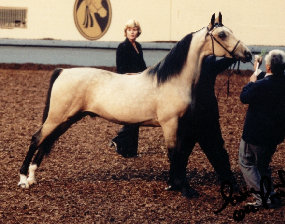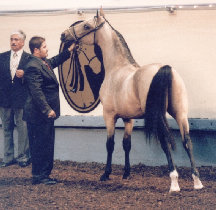 Photo by Howie
Special thanks to our dear friend,
Ernesto Chevalia,
of Whitney Stables
for his help presenting
this colt!
Debbie Uecker Keough photo

MEMC Tequila Quervo x Halleluiah Command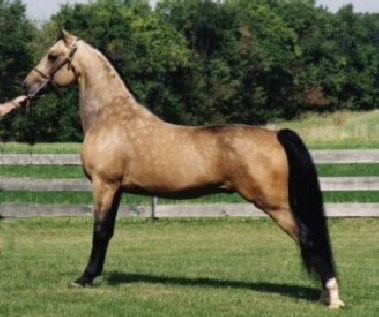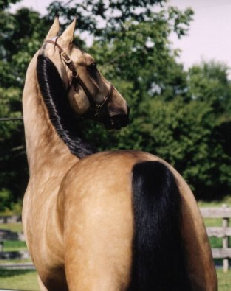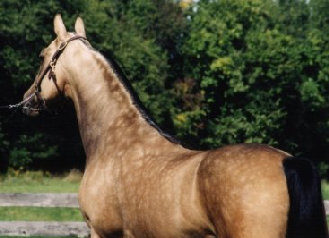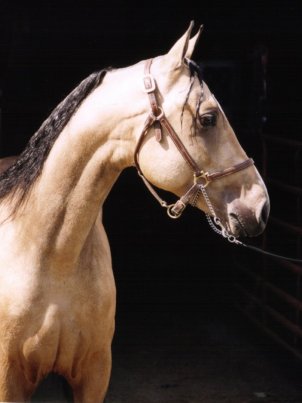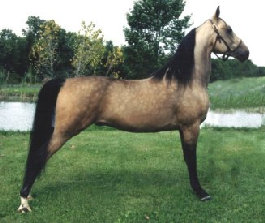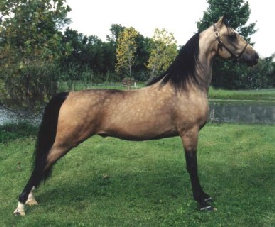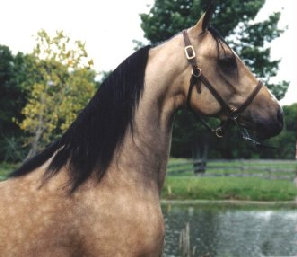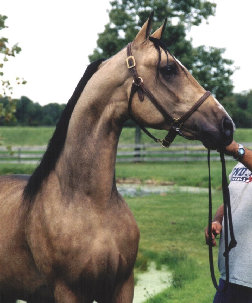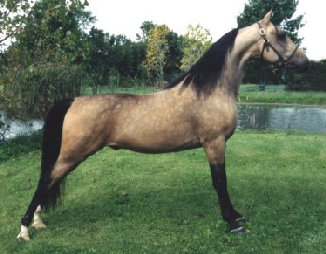 These photos all taken in September 2003
by Patty Clark- Keepsake Designs.
Looks like his right side is "his best side!"
Obviously the nicest World caliber buckskin you will find in the country!
Debbie Uecker-Keough pics at 6 weeks old
Brass is one of the nicest foals we have produced to date
(then add the extra BONUS of COLOR to this handsome young man)
and YOU could be his lucky new OWNER !
Sailor and his grandson Brass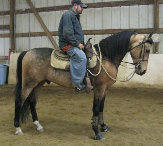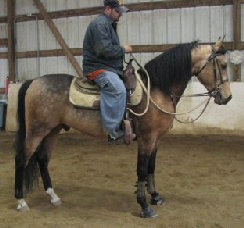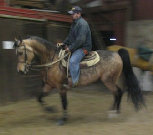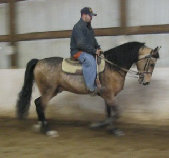 These pics taken early April 2004.